MINORITY/ WOMAN OWNED BUSINESS ENTEPRRISE (MWBE) CERTIFICATION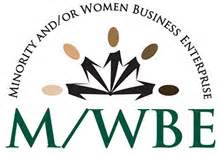 What is MWBE certification?
MWBE certification confirms that your firm meets the eligibility requirements to qualify as a New York States Minority and Women-owned Business Enterprise, and can take advantage of a range of targeted programs, business opportunities and incentives.
What are the benefits of M/WBE certification?
Certified firms are listed in the public MWBE Certified Directory, helping them to attract new business from state agencies, public authorities, federal agencies and corporations seeking contractors and subcontractors. Certified firms can take advantage of financial services, workshops, seminars, and networking events. Learn more.
Which companies are eligible for MWBE certification in NYS?
A minority or woman owns at least 51% of the enterprise, and
The firm is independently owned, operated and controlled by minority and/or women members, and
The woman or minority owner has a personal net worth of less than $3.5 million (excluding retirement funds, homes or mortgages, and interest in the firm), and
The firm has under 300 employees, and
The firm is independent, active and has been in business for at least one year, and
If the firm is based out-of-state, it is certified as an MWBE in its home state and is registered and authorized to do business in New York State.
How do I get MWBE Certified?
Confirm that your firm meets the eligibility requirements.
Create an account on the New York State Contract System.
Select the best application option for your firm.
Compile documentation and submit the completed the electronic application.
Search New York State Contract Reporter.
Who should I contact in LIAACC regarding MWBE Certification?
Charlene Thompson is the Chair of MWBE Certification.  She conducts numerous Workshops to assist companies in getting their MWBE Certification.  Additionally, you should check LIAACC's Calendar for any upcoming MWBE Workshops in the area.